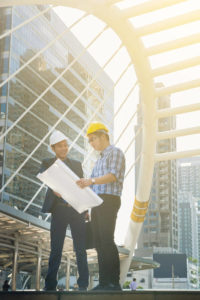 UL is globally recognized and accepted as a leader in testing and certification of building products which extends to ULC Evaluation Reports. Our reports, with clearly defined National Building Code (NBC) compliance statements for new and innovative building products, clear the technical path for acceptance and approval by building owners, specifiers, purchasers, and architects. More details can be found on the ULC Evaluation Report website.
The net value of ULC Evaluation Reports for new and innovative building products can be quantitatively measured by the increase in sales and qualitatively measured by the ease of sales across the Canadian construction industry. Our ULC Evaluation Reports are accepted similar to the way the ULC/cUL Mark is accepted. Many regulatory authorities see our Evaluation Service program as a natural progression of our certification business. To learn more about ULC Evaluation Reports, please watch our free webinar.
Lastly, all Evaluation Reports are listed on the UL Product IQ website for ease of access. This free-to-access site provides an all-in-one search for designs, systems, assemblies, and products.
For more information on this service, please visit the ULC Evaluation Report website or contact us by phone at 800.463.6852 or by email, Info.Canada@ul.com.
All information listed in this section was submitted by Underwriters Laboratories.
Kenilworth Media Inc. and Construction Specifications Canada (CSC) cannot assume responsibility for errors of relevance,
fact or omission. The publisher nor CSC does not endorse any products featured in this article.

View original article here Source