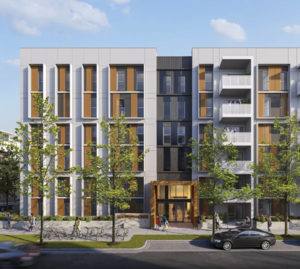 Several recommendations from Passive House Canada and similar organizations have been published in the federal government's 2030 Emissions Reduction Plan: Clean Air, Strong Economy.
For the federal government to deliver on this plan, Passive House Canada recommends the government focus on delivering high-performing and resilient buildings, above the highest level of the federal model code, for the Net Zero Building Code Acceleration Fund, Greener Neighbourhoods Pilot Program, retrofit accelerator initiative, National Housing Strategy (NHS) programs, and for decarbonizing the federal government's highest emitting buildings.
Further, to improve the unambitious building code, the federal government should upgrade the model code development process. By reducing the code cycle from five years to three years, making decisions more transparent, and improving oversight and funding, the government can ensure climate resiliency and net-zero objectives are met.
Some of the recommendations made from other organizations include increased efficiency standards for the NHS, an accelerator for deep energy retrofits for larger buildings, and support for the development of decarbonized and climate resilient standards and codes.
This action plan aims to provide the country with a path to meet emission targets and reflects engagement with stakeholders in the net-zero building industry.

View original article here Source