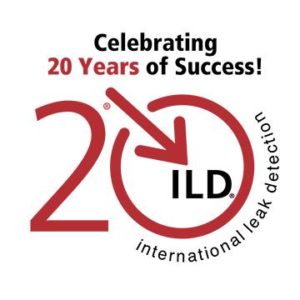 International Leak Detection (ILD), a world leader offering advanced technology in leak detection and smart roof monitoring, is pleased to announce it is celebrating its 20th anniversary in North America in October 2021. A multinational company, ILD serves clients from offices and affiliated partners around the world, helping companies to manage risk and identify roofing and waterproofing issues.
For the last two decades, ILD has been at the forefront of innovation in the roofing and waterproofing integrity testing and monitoring industry. In the late 1990s, the company brought EFVM technology from Germany and adapted it for the North American market. In 2015, ILD partnered with PROGEO to offer North America Smartex, the intelligent roof monitoring system that tracks the integrity of waterproofing systems 24/7. Leading edge technology that continues to differentiate the organization and provide building owners with peace of mind performance and protection.
As ILD looks to the future, its decades of experience, proprietary technology and commitment to exceptional service will continue to protect the world's most valuable assets.
Discover the ILD difference: info@leak-detection.com, 1.866.282.5325, https://leak-detection.com/
All information listed in this section was submitted by ILD.
Kenilworth Media Inc. and Construction Specifications Canada (CSC) cannot assume responsibility for errors of relevance,
fact or omission. The publisher nor CSC does not endorse any products featured in this article.

View original article here Source