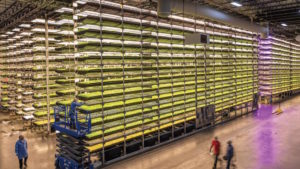 Successful indoor cannabis cultivation facilities thrive on the ability to regulate temperature, humidity, and air flow, while also mitigating fungus control and airborne cross-contamination of plants. Metl-Span insulated metal panels (IMPs) ensure interior cultivation environments remain consistent, allowing for peak growing conditions. IMPs are a complete building envelope solution, providing thermal, vapour, and moisture barriers all in a single component. An easy, one-step installation process reduces construction labour costs, making IMPs the most economical solution for new and retrofit construction. Metl-Span offers a variety of panel styles and finishes, including United States Department of Agriculture (USDA)-approved Igloo White, perfect for interior light reflectivity needs. IMPs also integrate well with additional grow room requirements, such as HVAC, fans, and dehumidifiers, to further create a stable environment to grow product. With spans up to 1067 mm (42 in.) wide and 16 m (52 ft) tall, these panels easily accommodate the clear span and height needs for indoor cultivation.
In addition to their superior performance, IMPs are easily washable and can withstand repeated cleanings to keep grow rooms sterile before and after every harvest.
At the forefront of research, design, production, and sales of state-of-the-art IMPs, Metl-Span continuously delivers high-quality, durable, and energy-efficient solutions.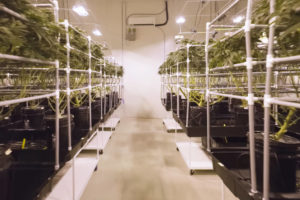 All information listed in this section was submitted by Metl-Span.
Kenilworth Media Inc. and Construction Specifications Canada (CSC) cannot assume responsibility for errors of relevance,
fact or omission. The publisher nor CSC does not endorse any products featured in this article.

View original article here Source