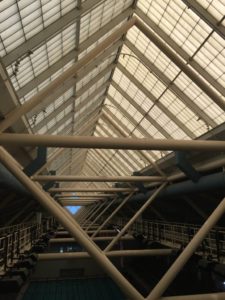 Retrofitting is about more than building on a budget. It is about creating environments that are healthier for everyone—from building owners and occupants to mother nature.
One of the biggest issues with old, drafty buildings? They reduce the comfort, wellness, and performance of building occupants while incurring unnecessarily high utility costs for building owners. Retrofitting with Kalwall offers a simple, beautiful solution for updating outdated façades or skylights. Kalwall's superior thermal performance, solar heat gain control, and museum-quality daylighting create healthy environments with powerful energy savings—a benefit going beyond one building to help meet global sustainability goals.
Kalwall has completed thousands of retrofit projects on time and on budget to ensure minimal disruption for building occupants. Their knowledgeable sales team works with you from the design phase to engineering and installation, all to ensure satisfied clients.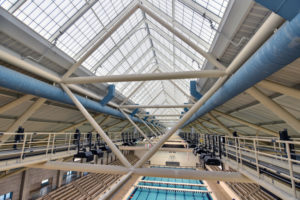 When you are working with an existing structure, you face unique challenges, including increasing energy efficiency, meeting installation requirements, balancing practicality and esthetics, and maintaining cost efficiencies. Meeting these challenges with creative solutions can make a retrofit job even more exciting and rewarding than a new build. Download Kalwall's white paper for the inspiration to make your next retrofit project a success.
All information listed in this section was submitted by Kalwall.
Kenilworth Media Inc. and Construction Specifications Canada (CSC) cannot assume responsibility for errors of relevance,
fact or omission. The publisher nor CSC does not endorse any products featured in this article.

View original article here Source