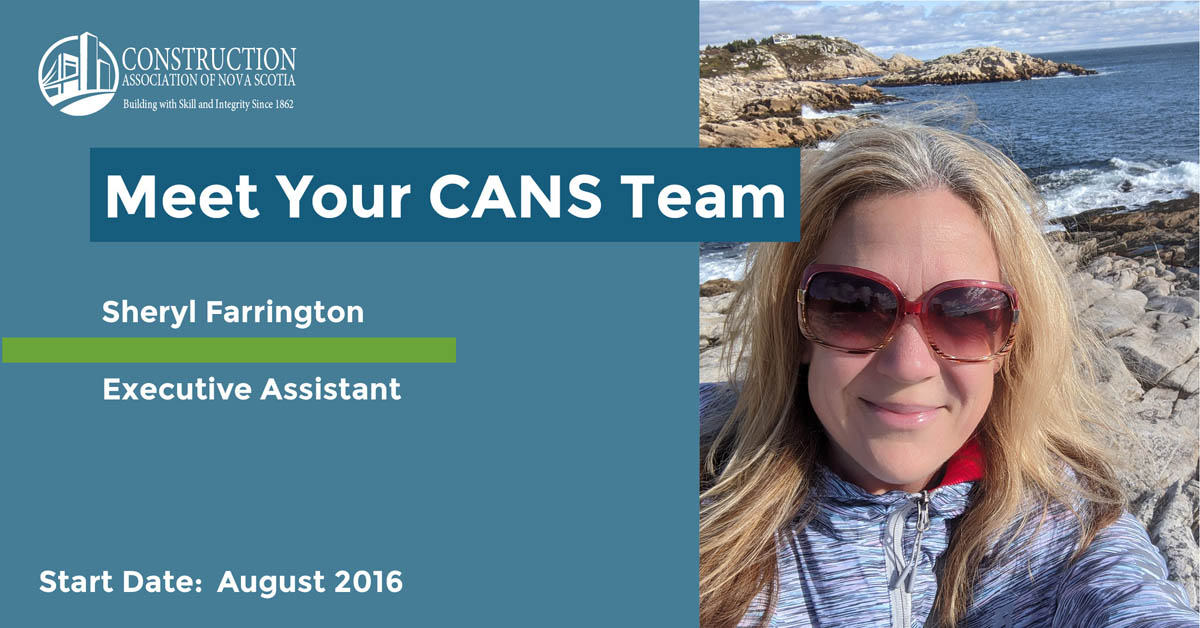 What do you like about working at CANS?
I like working with our CANS team, our members and industry partners.
What is your favourite part of your workday?
My favourite part of the workday is meeting, brainstorming and collaborating with our team.
What sets CANS apart from your past jobs?
CANS is a great work environment with an awesome team and a good work-life balance.
Some of Sheryl's hobbies:
spending time with family and friends
hiking and exploring
You might have met Sheryl in-person at:
Annual De-Icers
CANS Golf Tournaments
CANS AGMs
CANSTech
Construction Day 2020
Strategic Planning Sessions
View original article here Source