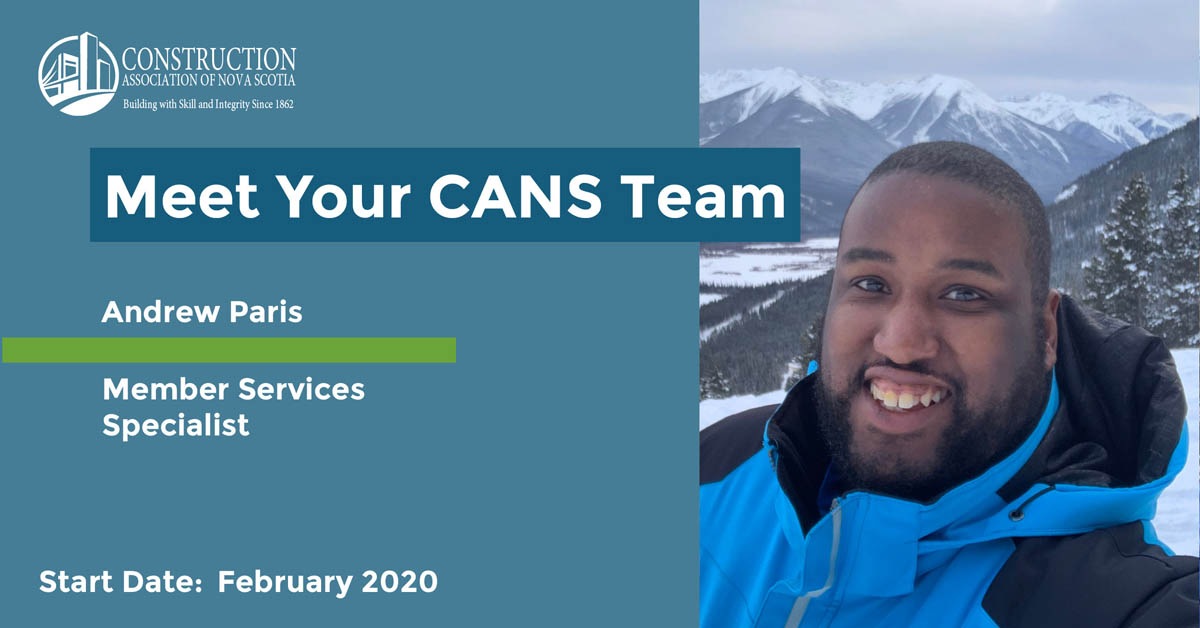 What do you like about working at CANS?
I really enjoy interacting with our members and being one of the first faces you see or hear from when you reach out to CANS.
What is your favourite part of your workday?
Updating our Pipeline report throughout the week and completing print jobs for our members.
What sets CANS apart from your past jobs?
Although we've spent most of 2020 apart, there's a real sense of community that exists amongst the staff at CANS. We all respect each other and truly understand that we all play a valuable role in helping our members, as well as the industry, move forward during these trying times.
What do you do in your spare time?
I volunteer with a number of sports organizations. I really want to ensure that all youth, regardless of their background, have access to quality sport/recreation opportunities.
Fun Facts about Andrew:
To keep fit, I run 10Ks and half marathons.
I spent my youth playing both curling and volleyball at an elite level.
I've travelled to every continent in the world except for Africa and Antarctica.
View original article here Source