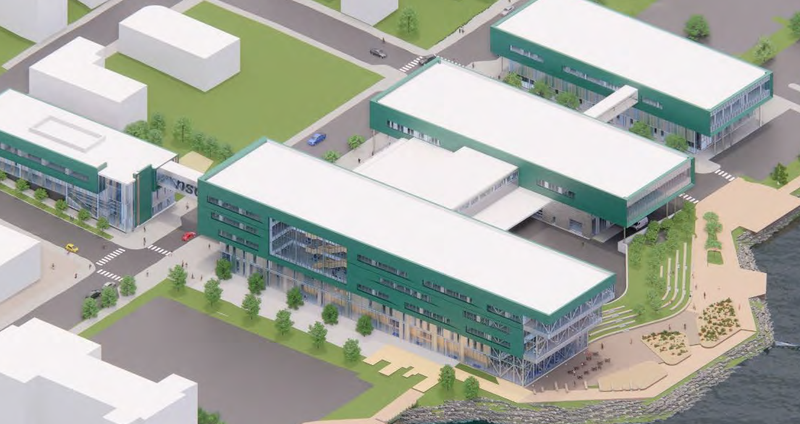 About the project:
The vision of the Marconi Campus Relocation projects is to create a campus with a dynamic learning environment that will attract students from across the province. It will have a modern design, open spaces and state-of-the-art technology and contribute to the revitalization of the downtown.
The new campus, to be built on the Sydney waterfront, is expected to open in September 2024. The facility will be designed and built in accordance with accessibility standards and guidelines following the Rick Hansen Foundation Accessibility Certification Program and Leadership in Energy and Environmental Design (LEED) standards, one of the most widely used green building certification programs in the world.
On November 21, 2019, NSCC awarded the contracts for architectural design and engineering services to Barrie & Langille Architects Ltd. and Moriyama & Teshima Architects, along with Fathom Studio (formerly Ekistics Planning & Design) and other sub-consultants.
View original article here Source