The 2021 Spring / Summer – Issue 1 of Construction Pulse has officially launched!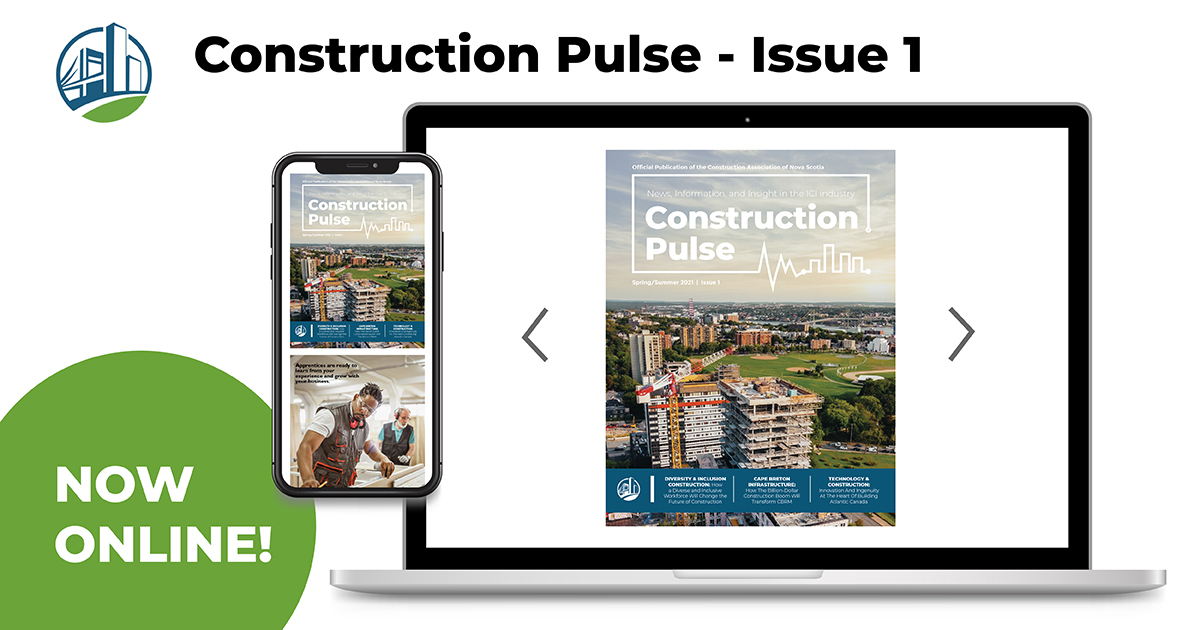 The inaugural issue of Construction Pulse, the Construction Association of Nova Scotia's industry magazine, is now live!
READ CONSTRUCTION PULSE: To access the digital version of Construction Pulse, click here.
CANS Members, a physical copy of Construction Pulse has been mailed to your company's Profile Administrator and should be arriving in their mailbox over the course of the next week. If you would like your own copy, please email constructionpulse@cans.ns.ca
Construction Pulse was created to provide members with a construction industry resource specific to their businesses in the industrial, commercial, and institutional sectors of Nova Scotia's construction industry.
In this issue you will find information on current industry best practices, emerging trends and topics to keep an eye on, relevant and pivotal issue impacting industry, and member successes and accomplishments we're celebrating.
You'll also find introductory messages from CANS President & CEO, Duncan Williams, the Honourable Iain Rankin, Premier of Nova Scotia, and Mike Savage, Mayor of Halifax Regional Municipality.
Topics include:
Government & Industry Relations —
Workforce Development —
Industry Education & Training —
Innovation & Technology —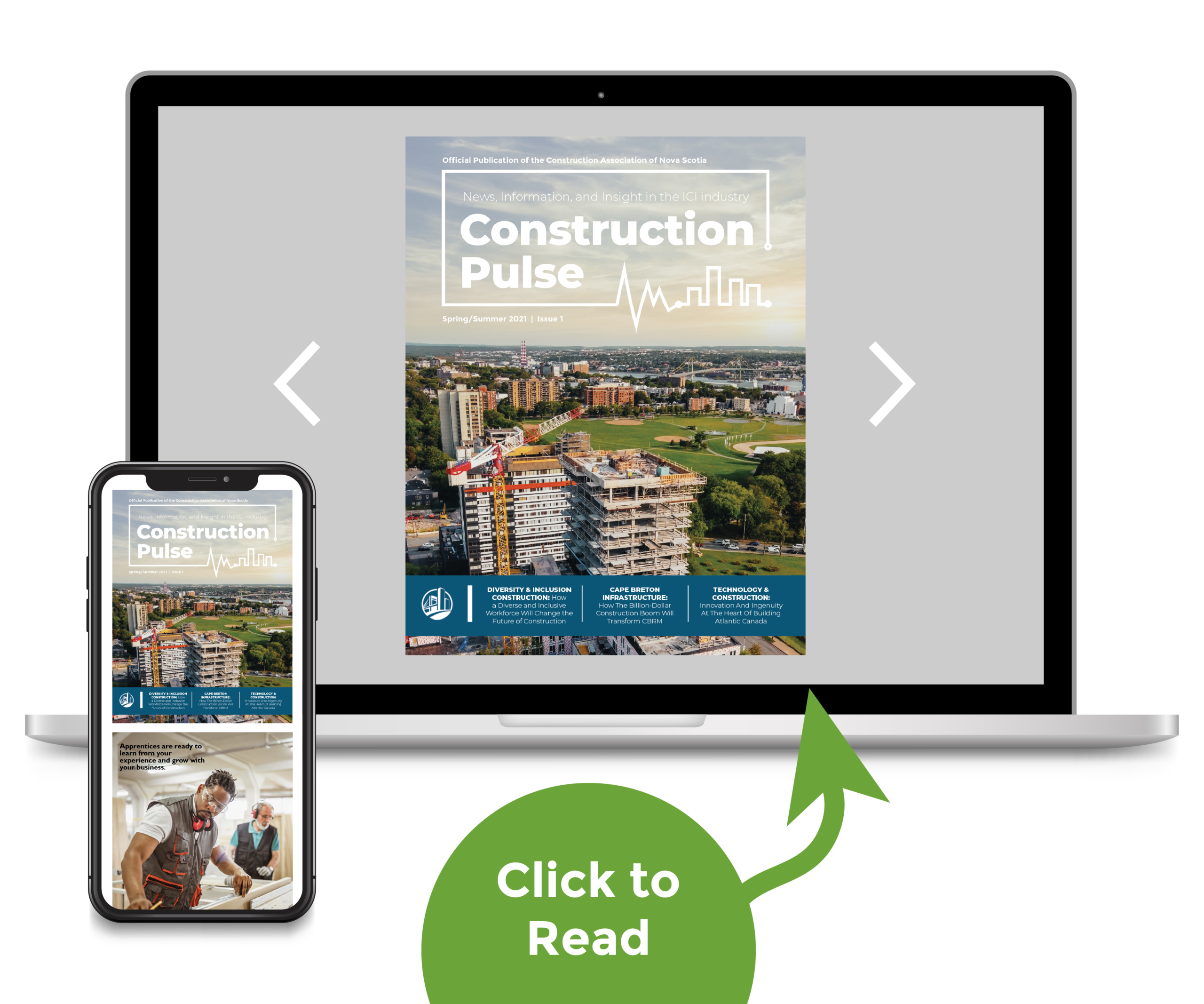 Feedback:
We'd love to hear what you think of our first issue! Please send your comments, opinions and feedback to constructionpulse@cans.ns.ca
Acknowledgements:
Thank you to our advertisers whose support has helped make Construction Pulse possible. Click here to view a full list of companies who advertised in Issue 1 of Construction Pulse.
View original article here Source